A revolutionary non-surgical body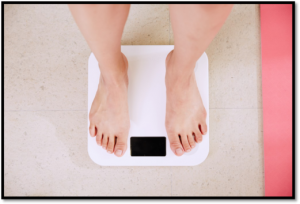 contouring laser treatment, truSculpt iD is a leading service at Southern Dermatology that has been received warmly by loyal clients and new patients alike for its effectiveness and safety.
A great way of clinically eliminating fat cells in areas that are stubborn—like under the chin, the upper arms, the thighs, love handles and abdomen—the truSculpt iD procedure helps people who might be at the end of their tether when it comes to weight loss.
But given that this technology is new in the body contouring industry, we understand if you're a little concerned about the procedure.
So here's an honest account of the results that are possible when you opt for the truSculpt iD treatment.
What is the TruSculpt iD Treatment?
A procedure that uses radiofrequency energy to remove fat cells, this process heats stubborn cells, damaging them . When that happens, the body naturally flushes them out in the next few weeks.
Alongside, the heat smoothes out and tightens the skin temporarily, positively impacting the look of cellulite.
What Happens During Treatment?
You do feel discomfort initially. Although not painful, the process reminds many of a hot stone massage.
Lasting about 15 minutes, the truSculpt iD treatment does not require any downtime. The redness and tenderness go away after a while, so the person should have no problem going about their daily activities later in the day.
What is the Result?
Visible reductions are reported after a single treatment. However, it does take the body time before it starts adjusting to the changes. All in all, it takes around 12 weeks for the results to be noticeable.
Now, while this is great, the procedure doesn't work well if you have sagging skin or poor skin elasticity. Keep in mind, you will lose fat. So your skin might sag more. This is why it's important that you only opt for this procedure if your dermatologist recommends it.
How Do You Maintain it?
The truSculpt iD procedure only reaches the middle layers of your fat, so unless you're looking for a
dramatic body contouring change that activates the muscles as well, you might not get the result you want. Also, this process does not completely get rid of all fat cells. So if you gain weight, those cells will expand as well. In order to maintain this result, you'll need to follow a proper diet and self-care regimen as well.
Are You Interested?
Southern Dermatology can answer all your questions regarding the TruSculpt iD laser treatment.
To find out if you're a good candidate for a body sculpting procedure in Lawrenceville, GA, book an appointment and let our professional dermatologists guide you the right way!